2020-21 (yr 5/6)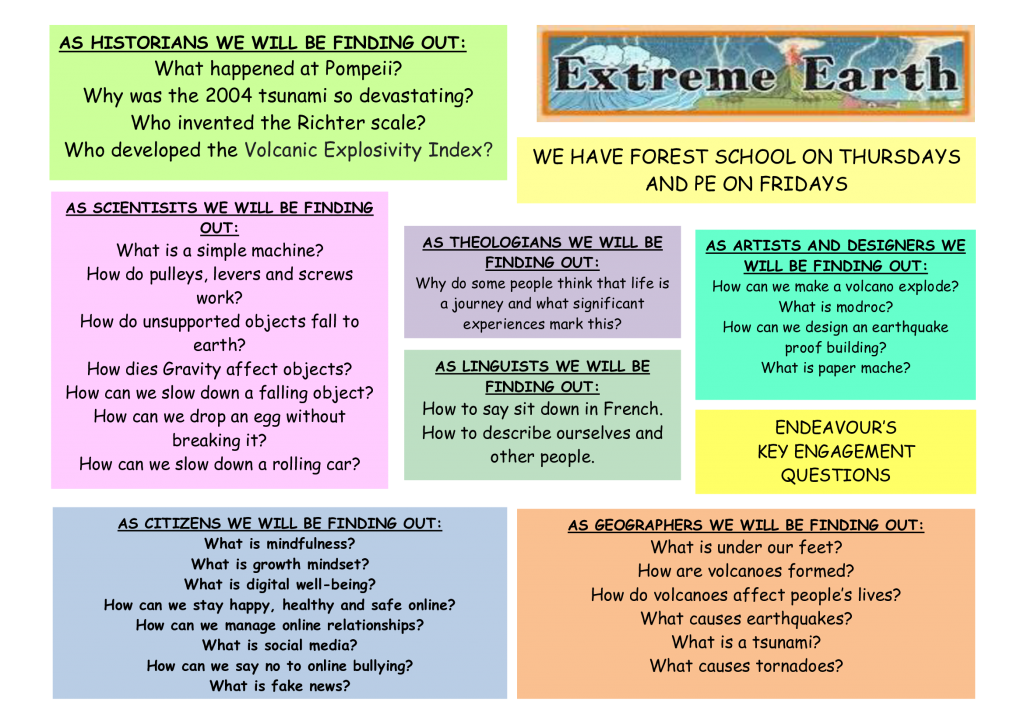 This term we will be revising and consolidating our learning from earlier in the year to prepare ourselves for the challenges of transitioning to secondary school.
We will look at using a range of punctuation spelling and grammar skills in our writing tasks.
Comprehension tasks will be focussed on inference and deduction skills.
RE will be a trip around the main world religions.
Each week we will visit a different historical period and find out some facts about life in earlier times.
Our geography work will look at geographical features of our world and continue to develop understanding of how geography affect our daily lives.
This term there is a design challenge which follows the process of design through finding out about how floating gardens support communities in areas of the world prone to seasonal flooding.
In science, we will dip briefly into a range of scientific ideas and concepts relevant to their year group curriculum.
How you can help:
PLEASE HELP YOUR CHILD ACCESS AND COMPLETE THE WORK BEING SET ON THE HOME LEARNING PAGE.
PLEASE EMAIL FOR ANY SUPPORT OR JUST TO SAY HELLO
PLEASE CONTINUE TO READ TO, READ WITH AND HEAR YOUR CHILD READ
PLEASE KEEP SAFE AND WELL